Sisterbrother photographer Steve Visneau and stylist Stephanie Quadri got to skate back in time for this FD Fashion story.
SV : We definitely needed this on location. It started off as a fringe story then morphed into the '70s skate concept. I looooooove the creative process!!! Challenges were minimal – it wasn't hard to get that retro vibe at the White Rock Skate Rink. Everywhere we pointed the camera there was a vintage 70s shot waiting to happen. The place is frozen in time, in a good way!

I love being on location with a crew that loves the vibe. Everyone was on skates the whole time, except me. We had the fog machine going, music blasting and, of course, had a pizza party and made suicides from the soda fountain!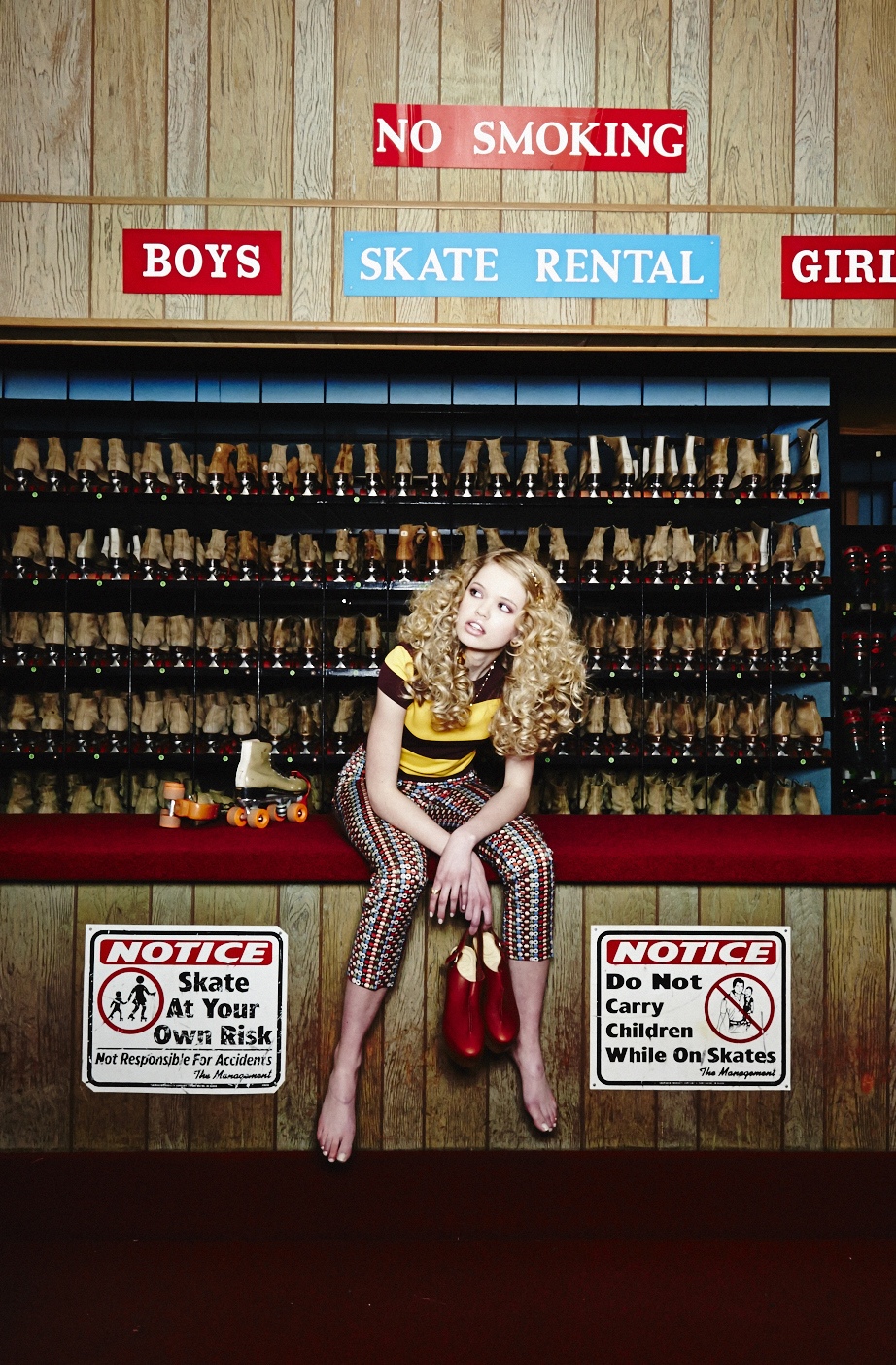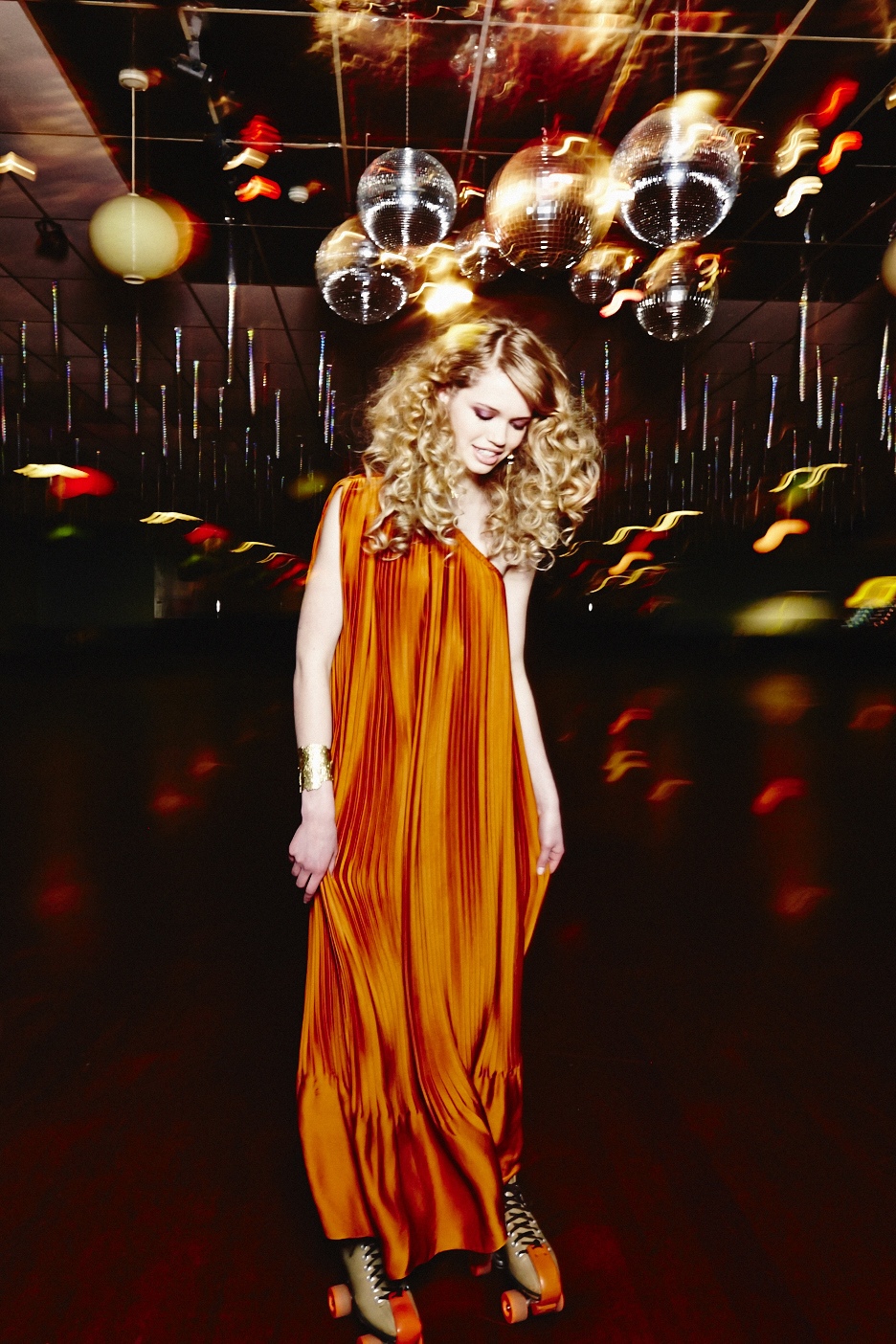 SQ : I really get so attached to all the looks on a themed shoot like this. Due to weather issues it wasn't easy to get a lot sent in from New York so I sourced most of the fashion from local stores like Carla Martinengo, Elements, Forty Five Ten, Ten Over Six, Tootsie's and V.O.D. There are so many great shops in Dallas and luckily they had a bit of Spring merchandise when I put this together.

I created a pinterest board for inspiration when planning wardrobe direction.

Both Elizabeth Farrell (assistant stylist) and the makeup artist thought about a "disco-inspired" look Georgia May Jagger donned for a party a couple years ago. We took that idea and Lisa tweaked it a bit to make it softer – using purple eye shadow instead of green, etc.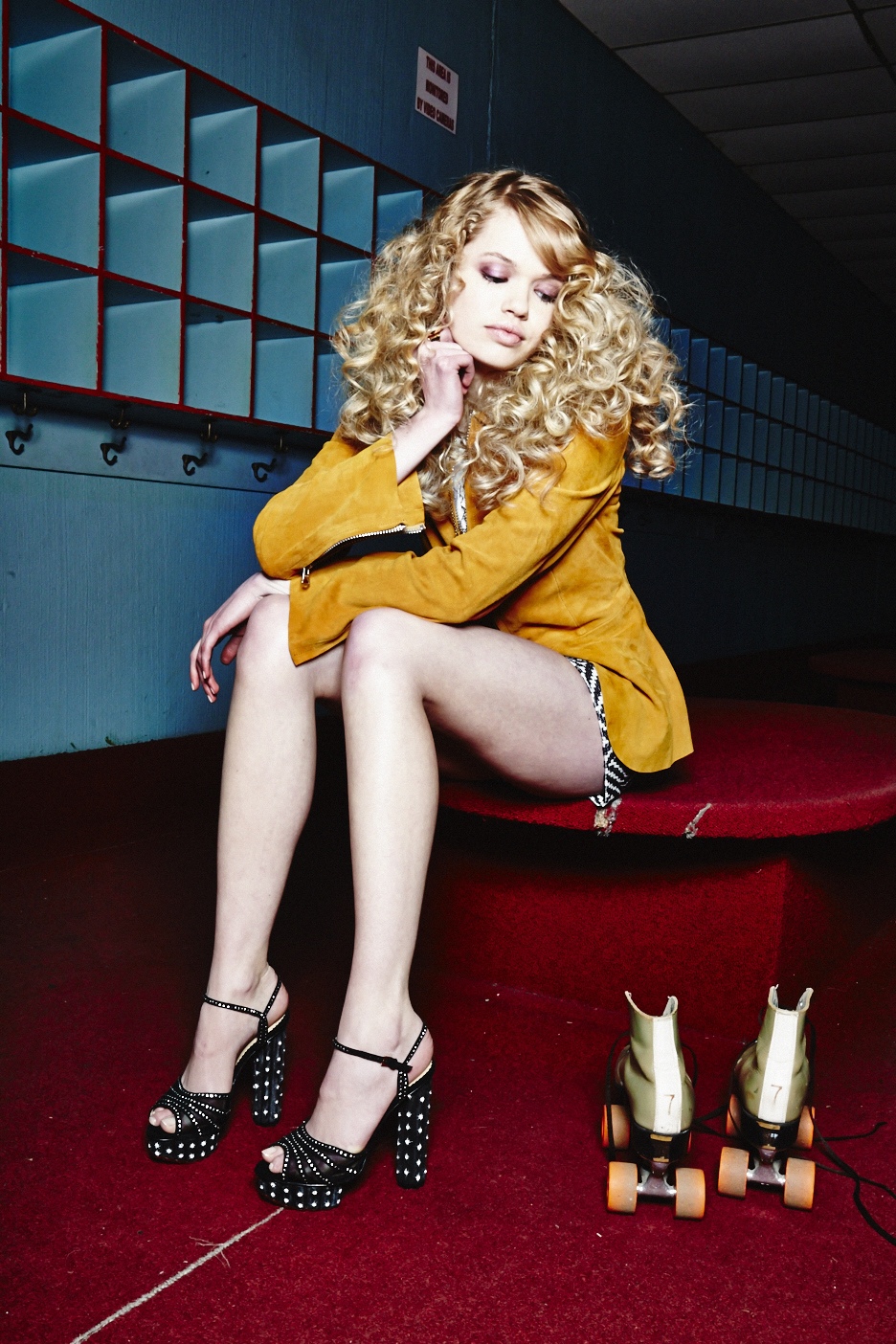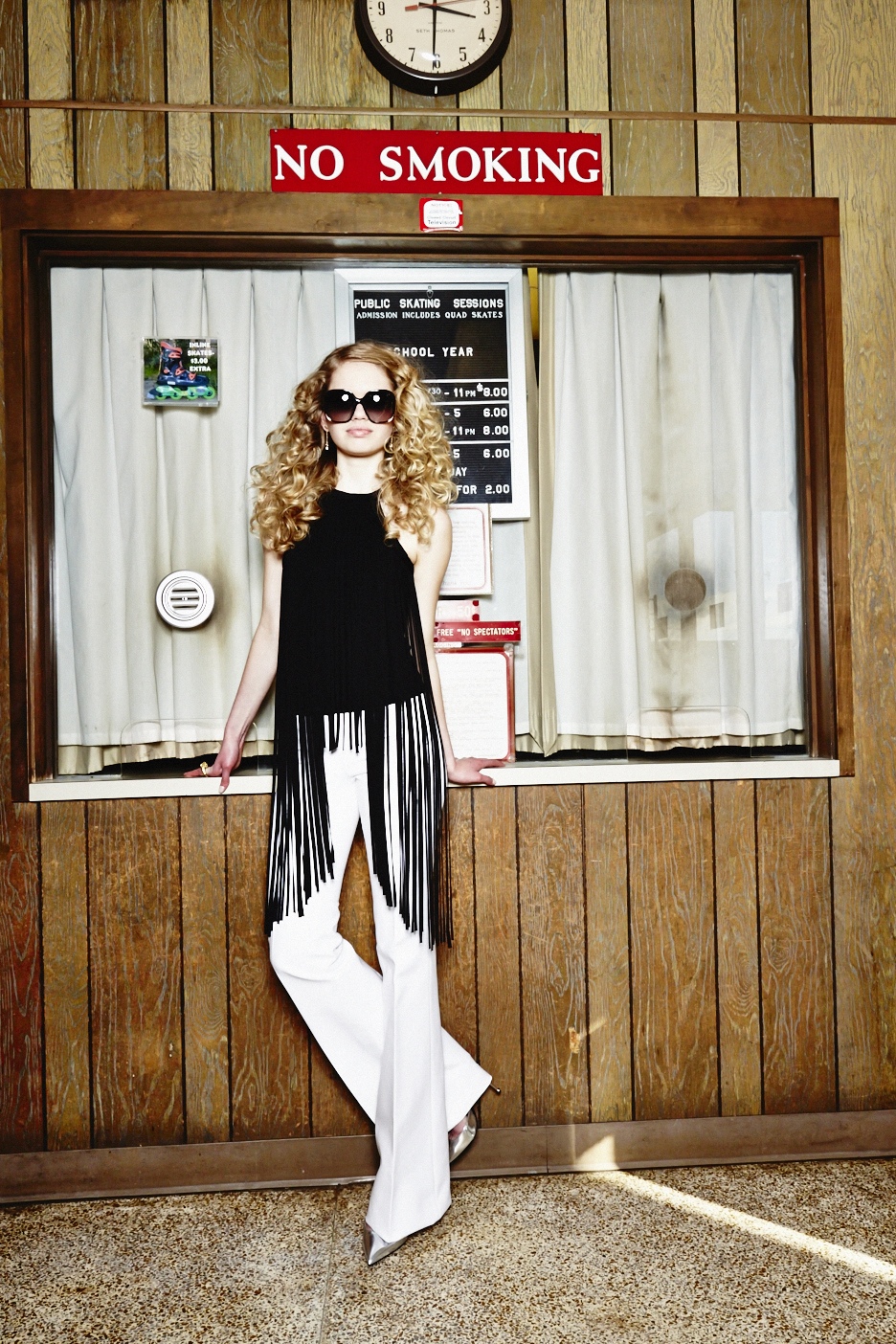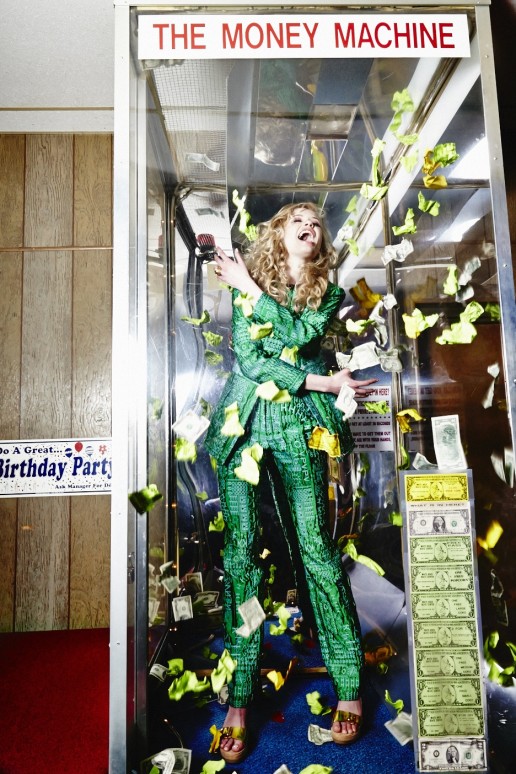 model
 CLAIRE McNABB/Kim Dawson Agency
styling STEPHANIE QUADRI/Sisterbrother Mgmt.
photographs STEVEN VISNEAU/Sisterbrother Mgmt.
hair and makeup LISA WILLAMS/Independent Artists
stylist's assistant ELIZABETH FARRELL/Sisterbrother Mgmt.
photographer's assistant KEITH NAYLOR
location White Rock Skate Center