Stephanie Quadri was the very first stylist to join the Sisterbrother styling roster. She excels at high fashion, loves working on one-off overall styling projects (recently she styled Tiffany Derry's full wardrobe for Tiffany's new TV Show, The Hungry Investor) and hopes to always have styling in her life. Here is her story…
I was always interested in fashion growing up. Whether dressing myself as a young girl or helping my friends prep for an event.

I went to college to study Retail and Consumer Studies and ended up working at D Magazine after a couple of stints in the retail industry. After assisting the Fashion Editor, Kristie Ramirez, for a few months, I was promoted to assistant editor. When Kristie moved on to other ventures,  I became the magazine's Style Editor (styling and writing).

Later, I started working as a freelance stylist.
Jenn Dunn approached me when she heard I had left D Magazine. I was the first stylist on the roster for SisBro. Thrilled to join the agency and the talented team of photographers she represents, one of the best things about SisBro is we get to work together often. We all have great relationships – it's an honor to call them my "sisters and brothers."
The best shoots come from working with a great team. Editorial shoots are my favorite. They allow you to be creative and push the boundaries artistically. It's very satisfying to express your creative vision and see it come to life.
I get inspiration from many things – friends, art, traveling. Ideas for editorials come from various places – a trend that has popped up on the runway or a concept that myself, an editor at a magazine, or a photographer and I hash out.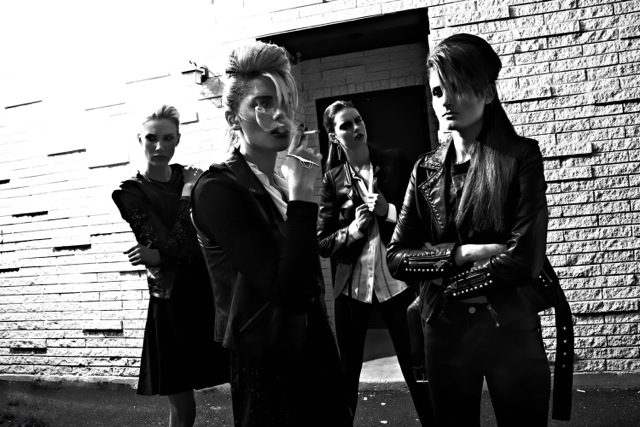 I love having a hand in the creative process as well as the styling aspect. I'd say learning from others and challenging myself to do jobs I wouldn't normally do has definitely helped me grow professionally and artistically. Always keeping an eye on what's next as opposed to what's happening right now.
Last thought?
Styling isn't all glamour, as some may think. You must be well organized and push yourself to do more even when you may not feel like it. You can never stop learning and challenging yourself in order to continue to grow in this industry. I truly love what I do and feel lucky to do it as a profession. I hope to have styling as a mainstay throughout my career.
View Stephanie's Portfolio :
STEPHANIE QUADRI Stylist Portfolio
Contact Stephanie's Rep at: hiya@sisterbrothermgmt.com
Follow Stephanie:
@stephaniequadri